National Tutoring Programme
Helping pupils and schools by offering them high quality educational support.
The National Tutoring Programme (NTP) supports schools by providing access to high-quality tutoring to help pupils whose education has been affected by the Covid-19 pandemic. Evidence shows that tutoring can boost progress by up to five months, with extensive evidence showing that tutoring is one of the most effective tools to support learning and accelerate pupil progress.
​
As part of the Education Recovery programme, the government has invested a further £1bn to support up to six million, 15-hour tutoring packages for pupils who need help. This support includes £222m to fund an extension to the 16 – 19 tutoring provision in addition to training and resources for the Nuffield Early Language Intervention (NELI) programme.
​
This website has been created to support schools to access the most appropriate tutoring support for their pupils' needs. The NTP includes access to three options for tutoring support: Tuition Partners, Academic Mentors and School-Led tutoring.
We are an approved tuition partner!
The whole team at Career Tree is thrilled that our ambitious proposal to the National Tutoring Programme has been agreed by the Education Endowment Foundation. The proven quality and impact of our services has been acknowledged and we could not be more delighted.
Tuition Partners can be engaged by schools to provide targeted support for pupils in a specific subject area in 15 hour blocks mostly in groups of three, although groups of two and 1:1 support is also available where required. Schools can select from a range of organisations who deliver either face-to-face or online tuition in their area and 70% of the cost is subsidised by the government.
​
Our Tuition Partner selection process for the new academic year has now closed. However, if you are still interested in applying as a Tuition Partner, then you can get in touch with us and we'll notify you should another opportunity to register become available.
Schools across London, Luton and Birmingham can access our high-quality tutoring service for a fraction of the usual cost.
How can schools select Career Tree as their chosen provider?
1.
The school identifies pupils for 15-hour tutoring blocks.
2.
The school selects Career Tree as its NTP Tuition Partner.
3.
The school signs NTP MoU through Career Tree.
4.
The school shares appropriate data with the tutor through our secure portal.
5.
An intervention plan is agreed across a 15-hour block.
6.
The tutor delivers the block and updates the secure portal after each session.
7.
Tutor completes a post-intervention assessment.
8.
The secure portal is available to the school, teacher and tutor.
9.
Invoice for the block is split 25% to school and 75% to the government.
We are welcoming schools to partner with us as we work to support some of the most disadvantaged pupils in the UK who have been impacted by the pandemic.
Below are full details of the confirmed Career Tree costs for schools under NTP:
​
15 Hour Block of Tutoring (Online & In-person)
​
Frequently asked questions
What is NTP and how can your school benefit from it?
---
The National Tutoring Programme (NTP) is a Government initiative that was devised in response to the loss of teaching hours across schools in the United Kingdom due to the COVID-19 lockdown. It aims to support pupils with closing the attainment gap. The NTP approved tuition providers offer subsidised tuition to schools across the country. Each child will receive a 15 hour block of tuition from the school's chosen provider in either a 1:1, 1:2 or 1:3 ratio. This can be either face-to-face or online. The government will cover 70% of the cost, the rest will be covered by the school.
---
Who are Career Tree?
---
Career Tree was born in 2015 from a strong and deep desire to help people achieve their full potential. With the job market being more open to degree holders, Career Tree started by offering individuals that never thought they will study again, another chance at education. Throughout the years, the team has changed thousands of lives and careers, and recently ventured into a new sector during pandemic, where they can help pupils get back on track with their studies through tutoring. The whole team at Career Tree is thrilled that their ambitious proposal to the National Tutoring Programme has been accepted by Randstad. The proven quality and impact of their services has been acknowledged and they could not be more delighted. Schools across London, Luton and Birmingham can access our high-quality tutoring service for a fraction of the usual cost. To find out more about us, watch this video!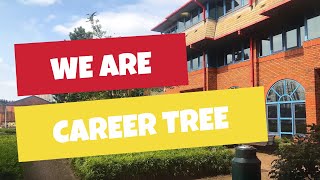 ---
What can Career Tree offer your school?
---
At Career Tree, we are offering tuition in Maths, English and Science for Years 1 - 11. Our tuition can be delivered in 1:1, 1:2 or 1:3 ratios in school or online. Disadvantaged students that need support with catching up will benefit best from our offering.
---
How is the programme structured and how do you track progress?
---
We strive to make the experience with us as smooth as possible for the school. The programme we deliver can be tailored to the needs of school and students, our offering allows for tuition to be delivered during school hours, evenings and weekends. As students are entitled to 15 hours of tuition in one subject, we will create an intervention plan with the school to decide on the best way to deliver this to the students. From there, All our pupils are required to sit an initial assessment to establish a baseline and identify areas of strength and weakness. We provide schools with a gap report highlighting the subject areas where pupils need the most support. The gap report forms the basis of the tutoring intervention plan. As part of the National Tutoring Programme, Career Tree delivers tuition in 15 hour blocks. Interim assessments are conducted at 4 hour, 8 hour, 12 hour and 15 hour intervals, to measure progress made from baseline assessment.
---
Who will be delivering the tuition and what training is given?
---
The tuition will be delivered by part-time employed tutors from Career Tree. We generally require all tutors to either be educated to degree level, or to be studying for a degree, and to have a B grade (or above) at A Level (or an equivalent qualification) in the subject they wish to tutor. All tutors will also have an Enhanced DBS and will be cross referenced on the Barred list. Our rigorous recruitment process allows us to hand pick the best talent and deliver high quality tutoring. Once recruited, each tutor will go through an extensive 5 stage training programme before starting the role to ensure they are equipped and ready. This training includes Safeguarding, Prevent, Equality and Diversity.
---
How much does the tuition cost?
---
The costs shown below represent online and face-to-face tuition:
---
What impact does your tuition have on the children?
---
The following statistics demonstrate the impact Career Tree had on student progress last year: Tutors Lesson Hours=1955:00 Lesson Count=1866
Clients Lesson Hours=4843:00 Lesson Count=4706
Student Lesson Hours=4843:00 Lesson Count=4706
---
What are the next steps?
---
To find out more about Career Tree and get started with us, the next step would be to book a presentation with a member of the team. During this session, you will find out more about what we can offer, ask any questions you may have and it gives us a chance to find out more about your needs. If you are happy to go ahead and choose us as your tuition provider, there is a 2 week turnaround before getting started with tuition delivery.
---
---